March 11, 1992 Nassau Veterans Memorial Coliseum, Uniondale, N.Y. (Wed)
Soundboard DAT > CD (possible cassette generation ; Tony Gardner Transfer)
1: Cold Rain, Wang Dang Doodle, Dire Wolf, Queen Jane, Althea, All Over Now, So Many Roads, Picasso Moon
2: China Cat> I Know You Rider, Playin> Terrapin> Drumz> Last Time> Black Peter> Around E: Heaven's Door

March 11, 1993 Rosemont Horizon, Rosemont, Il. (Thu)
Soundboard Cassette > DAT > CD (Wharf Rat Transfer)
1: Help> Slipknot> Franklin's, Rooster, Althea, Masterpiece, So Many Roads> Music
2: Iko Iko, Wave To The Wind> Truckin> Spoonful> He's Gone> Drumz*> Other One> Days Between> Around E: Liberty
*with Ken Nordine. Ken Nordine recited "Flibberty Jib" and "The Island" during "Drumz" - sound check: Lazy River Road, Wave To The Wind, Days Between

PhishShows on these days in History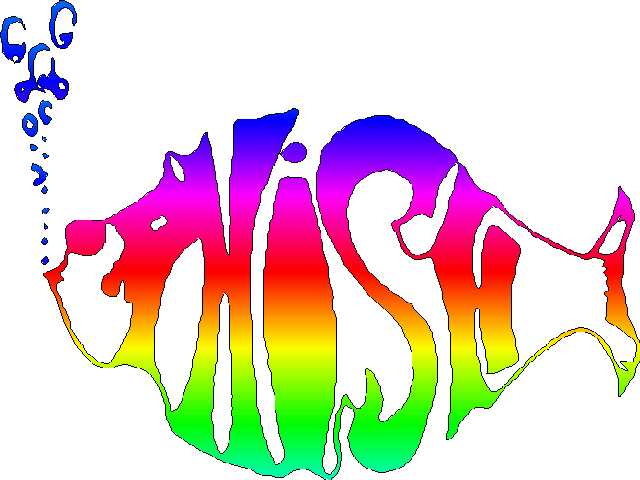 Phish Setlists provided by Phish.net. Phish Stats from ZZYZX. Audio from Phishows.com
March 11, 1988 The Base Lodge, Johnson State College, Stearns, Vt. (Fri)
Audience Cassette > DAT (Jerome Meyer and Ben Mohr Transfer)
Set 1: The Chicken[1], Funky Bitch, Sneakin' Sneakin' Sally through the Alley[2], Take the 'A' Train, YEMYou Enjoy Myself[3] -> Wilson, Golgi Apparatus, Slave to the Traffic Light, Flat Fee, Corinna, The Lizards[4], David Bowie[5]
Set 2: Fluffhead, Dinner and a Movie, Harry Hood, The Ballad of Curtis Loew[2], Harpua, AC/DC Bag > Alumni Blues > Run Like an Antelope[6]
[1] First known Phish performance.
[2] Bobby Brown on harmonica.
[3] No vocal jam.
[4] I Dream of Jeannie tease.
[5] Began with a tease medley that included Timber, Alumni Blues, Smoke on the Water, Sunshine of Your Love, Whipping Post, and several others.
[6] Trey spoke the names "Marco Esquandolas... Poster Nutbag... Moses Heaps... Moses DeWitt."
Notes: This show features the only known Phish performance of The Chicken. Sneakin' Sally and Curtis Loew featured Bobby Brown on harmonica. Bowie began with a tease medley that included Timber, Alumni Blues, Smoke on the Water, Sunshine of Your Love, Whipping Post, and several others. YEM did not contain a vocal jam. Trey spat out the names "Marco Esquandolas... Poster Nutbag... Moses Heaps... Moses DeWitt" during Antelope. Dinner and a Movie was dedicated to "our good friend Susannah." Lizards was delayed, as Trey cut on Fishman for losing his drumsticks during the gig; Lizards subsequently included an I Dream of Jeanie tease. Some recordings that circulate are mislabeled "The Base Lounge."

March 11, 1990 The Front, Burlington, Vt. (Sun)
Soundboard Casstte(x2) > DAT > CD (Jon Epstein, Robert Brown, Ben Mohr Transfer)

Set 1: Contact, The Oh Kee Pa Ceremony > Suzy Greenberg, The Man Who Stepped Into Yesterday > Avenu Malkenu > Reba, La Grange, Mike's Song > I Am Hydrogen > Weekapaug Groove, The Squirming Coil > The Lizards, Possum
Set 2: Carolina, Roll Like a Cantaloupe, MSOMy Sweet One, Bouncing Around the Room, Dinner and a Movie, Take the 'A' Train, The Sloth, Ya Mar, Split Open and Melt, Harpua[1], Slave to the Traffic Light, AC/DC Bag, David Bowie
Encore: Tela
[1] Foxy Lady tease. Roll Like a Cantaloupe was played for the first time since July 12, 1988 (201 shows).

March 11, 1992 The Colonial Theatre, Keene, N.H. (Wed)
Soundboard Casstte(x4)

Set 1: Suzy Greenberg, My Friend, My Friend, Paul and Silas, Reba, Maze, Fee, Split Open and Melt, Mound, The Divided Sky[1], Cavern
Set 2: Llama, NICU[2], The Sloth, The Lizards, Bathtub Gin, My Mind's Got a Mind of its Own, Brother, Cold as Ice > Baby Lemonade[3] > Cold as Ice, All Things Reconsidered, Harry Hood, Rocky Top
Encore: Sanity, Memories, Carolina, Sleeping Monkey
[1] Trey screamed "POSSUM!" intro the microphone during the pause.
[2] Simpsons signal.
[3] Phish debut; On Broadway tease; Fish on Bag-Vac.
Notes: My Friend was dedicated to "Steve E." who drove eighteen hours to the show. Jokingly, Trey subsequently called the bouncers over to throw him out! Before Maze, Page read an announcement from management asking fans not to smoke in the building. Many people shouted out requests during the pause in Divided Sky, prompting Trey to scream "POSSUM!" into the microphone. The second set started with Page again requesting that fans not smoke, while Trey and Mike launched into a few bars of Smoke on the Water. NICU included a Simpsons signal. This show marked the Phish debut of Baby Lemonade and, along with it, the first appearance of Fishman's Bag-Vac. The end of Baby Lemonade featured a tease of On Broadway. Foreshadowing the encore, Sanity was teased before All Things Reconsidered. Lots of humor ensued over Mike's use of a cardboard cutout of Kathleen Turner from the movie V.I. Warshawski, which started out on top of his bass rig and ended up in front of him, giving the appearance of his head on her body. Sanity was played for the first time since May 28, 1989 (340 shows).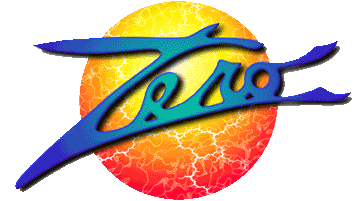 Setlists provided by Setlist.com. Audio from Zero on Archive.org and Steve Kimock Band on Archive.org
and KVHW on Archive.org
March 10, 1995 New George's - San Rafael, Ca. (Fri)
Unknown Audience Recording (unknown Transfer)
Set 1: Anorexia, Golden Road, Catalina, You Can Leave Your Hat On, Baby Baby, Rocket Man, Highway 61 Revisited
Set 2: End Of The World Blues, Rigor Mortis, Tell Me All About It, Chance In A Million, Richie's Rooster, It's Up To You > Drums > It's Up To You, Horses, Move Up To The Country, Home On The Range, E: The Shape I'm In
With Tim Hockenberry on Trombone