February 27, 1970 Family Dog at the Great Highway, San Francisco, Ca. (Fri)
Soundboard Master Reel > DAT (Charlie Miller Transfer)
Cold Rain, Mama Tried, Dancin, Easy Wind, Black Peter, Good Lovin, China Cat> I Know You Rider> High Time, Hard To Handle, Casey Jones, Cumberland, NFA> Lovelight
also: Commander Cody

February 27, 1977 Robertson Gym, U.C.S.B., Santa Barbara, Ca. (Sun)
Audience Master Cassette (Sony ECM-280 ; Rob Bertrando Tape ; Matt Vernon Transfer)
1: Minglewood, Loser, El Paso, Ramble On, Estimated, Peggy-O, Good Lovin, Half Step, Music, Scarlet
2: Samson, St. Stephen> NFA> Drums> Terrapin> Morning Dew, Sugar Magnolia E: Johnny B. Goode

February 27, 1981 Uptown Theatre, Chicago, Il. (Fri)
Soundboard Master Cassette > DAT (Dick Latvala, Jim Wise, Jamie Lutch Transfer)
1: Alabama> Promised, FOTD, Cassidy, Loser, C. C. Rider, Roses> Minglewood
2: Scarlet> Fire> Estimated> Eyes> Drumz> NFA> Wharf Rat> Sugar Magnolia E: Don't Ease

February 27, 1990 Oakland Coliseum Arena, Oakland, Ca. (Tue)
Audience Master Cassette (Sennheiser MD-421s - front of board ; Alabama Bob Tape ; Andrew F. Transfer)
1: LTGTR, Stranger, Sugaree, Victim, Half Step, Masterpiece, Bird Song
2: Drums*> Iko Iko*> Woman Smarter*, SOTM, Truckin> Spoonful> Drumz> Other One> Morning Dew> Throwing Stones> NFA E: We Bid You Goodnight
*with Michael Doucet and Beausoleil. last "Drums": 02-16-88 [153] - Michael Doucet and Beausoleil opened

February 27, 1994 Oakland Coliseum Arena, Oakland, Ca. (Sun)
Soundboard DAT (Charlie Miller Transfer)
1: Bucket, Row Jimmy, Minglewood, Lazy River Road, Mama Tried> Mexicali, Tennessee Jed, Easy Answers
2: Touch, Samson, Uncle John> Corinna> Drumz> Other One> Wharf Rat> Lovelight E: Rain
last "Mama Tried": 01-25-93 [82] - "Supplication Jam" during "Uncle John" - Dragon parade during "Drumz" - "Cosmic Charlie" tease before "Wharf Rat"

PhishShows on these days in History


Phish Setlists provided by Phish.net. Phish Stats from ZZYZX. Audio from Phishows.com
February 27, 1993 Florida Theatre, Gainesville, Fl. (Sat)
Audience
Set 1: Golgi Apparatus, Rift, Guelah Papyrus, Maze, Bouncing Around the Room, It's Ice, Sparkle, Punch You In the Eye, Lawn Boy, Run Like an Antelope
Set 2: The Curtain > Stash, Poor Heart, SampleSample in a Jar, BBJBig Ball Jam, Ya Mar, Mike's Song > I Am Hydrogen > Weekapaug Groove, Hold Your Head Up > Terrapin > Hold Your Head Up, Fee[1] > Llama
Encore: Sleeping Monkey, Amazing Grace, Rocky Top
[1] Trey sang verses through megaphone.

Zero and Kimock Shows on these days in History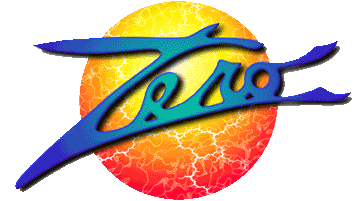 Setlists provided by Setlist.com. Audio from Zero on Archive.org and Steve Kimock Band on Archive.org and KVHW on Archive.org
February 27, 1987 Zero - Empire Rock Club - Philadelphia, Pa. (Fri)
Soundboard Master Cassette > DAT (William LaPier Transfer)
Set 1: Baby Baby, Tangled Hangers, The Core, Little Wing, Tear Tags Off Mattresses, Try A Little Tenderness, Goin' Down, Straight Jackets, Golden Road, Pride Of Man
Comment: Hadi Al-Saadoon on Trumpet without Martin who was hospitalized in NYC.